Philadelphia's Mayor Jim Kenney has continued his reign of terror, shredding every available law in his path. Allowing anarchists to hold land and people hostage for months has been one of the strangest aspects of this nightmare. It has been a strange and vile insight into how human trafficking can occur in plain sight. Compare that "compassionate" acquiescence, with how he treats peaceful assemblies wanted by taxpayers and your head will spin. His most recent infraction is an unconstitutional, discriminatory order he gave regarding tailgating in South Philadelphia.
We have a right to peaceably assemble. The idea that this is for our safety to reduce the spread of COVID-19 is complete and utter bullshit, Jim, and everybody knows it. Just because you can force your administration to corrupt itself around your dictatorial demands, doesn't make it right.
Contribute to the Truth
Contribute to the Truth
A Plea To Philadelphia Police: DON'T
Philadelphia Police Officers have a moral, patriotic obligation to defy these orders. Your police chief Danielle Outlaw is a fraud, who has lead our city down a path of horrors. Her willingness to abide by Kenney's unconstitutional orders is despicable. It's more deplorable than you even realize. Once you know what's really going on, it'll make your stomach turn.
They are allowing human trafficking to occur on the Parkway, but want to shut down the ability for people to hang out together and watch the birds. I will be honest: I don't even care for the team right now. Desean Jackson's fake antisemitic moment was stupid. The NFL is trend hopping on some dangerous ideological grounds right now, too. But people deserve a time to blow off a little steam, and hang out together. So don't do this.
To anybody that's paying attention, this is obviously an effort to inflict whatever kind of bureaucratic pain is possible on residents of South Philadelphia. Kenney knows South Philly is the one section of the city immune to his "charm" – if you can call it that. A concentration of Republicans, conservatives, and moderate liberals live in South Philly, where Kenney once called home. Nobody here really likes him, and from what I can tell now, that feeling is mutual.
We Didn't Do Anything To Deserve This Mayor
Not only is he barring access to FDR Park, but the stadium and some surrounding streets too. Just the other week I drove by Citizen's Bank Park though, and saw plenty of people watching a Phillies Game through the gate. So why should this be different now?
The mayor is using the police, and streets department, to impose physical restrictions, on his political opponents. Limiting our access to public property, and shutting down some of our streets. The worst part is, we have nowhere to turn, really. If we can't trust our police officers to protect us from this kind of stuff, what options do we really have?
Everyday people know this is wrong. It doesn't take a genius to figure out.
The thing that too many people in the city are still ignorant about, is the fact that it isn't all homeless people there. Our mayor is using that land for human trafficking, having them perform an unlawful political protest. But it's not for housing of our city's homeless. Kenney wants to keep developing sanctuary cities in America. Not helping our actual homeless population. There is federal he's after. Trump is threatening to cut that from the 2021 federal budget. This has made Kenney and some of his colleagues around the nation very upset.
This has been endangering children, and people in the neighborhood. It's all being done under the guise of social justice. But there's nothing just about any of this. We (the people of Philadelphia) are the victims of this mayor's corruption, but there are even more vulnerable victims at stake here and we have to help them.
The Wolf (In Sheep's Clothes) At Our Door
Kenney is giving preferential treatment to a group of people admittedly breaking the law, instead of those who he actually serves. That's because as I've said, and will explain later, he is fighting the President for money right now. Human trafficking is an unconscionable method to use, though.
Pennsylvania is the site of one of the most horrendous constitutional offenses during the entire COVID-19 pandemic.
A judge recently ruled that some of Tom Wolf's shut down orders were "unconstitutional." Somehow, despite this, Kenney continues down this path of fascist tyranny here in Philly.
Our news cycles now move at an alarming pace. That, combined with the speed of criminality being enabled by digital communications, has made it difficult to stop some of the government abuses we are facing. In the case of Governor Tom Wolf, that is certainly the case. What the speed of news cycles though, is has the majority of people move on from things very quickly. Even a giant scandal becomes just a day, or week long discussion. It is easier than ever to sweep things under the rug and pretend they didn't happen. So prepare yourself to take a step back. Pause. Reflect.
Remember "15 Days To Slow The Spread" Back In March?
Many people were hoping it would be like that. Who would want to go on like this? But after 2 weeks became about a month, and then two months, etc. things began to take a very dark turn.
It may be hard to think back to April, but Holly Otterbein wrote on 4/18/20 for Politico, "How one Dem governor stays off Trump's enemies list."
Otterbein begins by saying, "Across the country, Democratic governors battling coronavirus have bashed President Donald Trump for botching the federal response…In Pennsylvania, Go. Tom Wolf is following a different approach." The truth is, though, whenever I've asked a Democrat about Trump's response, they never have a good answer for what he did wrong.
Otterbein goes on to say that Wolf "rarely does national TV." Furthermore she adds, "It's a leadership model that has left some Democrats quietly wishing he were a more prominent figure…But as the governor of a big battleground state that Trump carried in 2016, Wolf isn't afforded the same luxuries as his blue-state colleagues."
He's Not A 1-Man Wolf-Pack
Dissenting from the love of the leader of the Wolf-pack, chairman of the Pennsylvania Republican Party Lawrence Tabas disagreed back then. Tabas said, "His business shutdown order is so overbroad that he has shut down the critical supply chain that is really needed to produce the items that are needed for this health care crisis." Additionally, "His order shut down textile manufacturers, yet the irony is that the material that those manufacturers are producing are what's needed to make face masks and hospital gowns."
Locally, around the same time, Wolf was getting praise from Philly Mag writer Robert Huber. Huber wrote, "Tom Wolf's Leadership Style Was Made for This Moment." This article begins by saying, "Governors are having a moment." It goes on to mention Cuomo from NYC, Murphy from New Jersey, and "that woman from Michigan" (Trump quote) Gretchen Whitmer. This writer seemed excited about Wolf's orders, saying, "Tom Wolf has delivered a series of directives almost like fireside chats – some of them while wearing a sweater in his book-lined study at home new York – telling us what we now have to do: stay inside, stay safe."
Huber says, "He's been speaking to us since March about actions he's taking: closing schools and non-essential businesses and calling for the entire state to 'please stay home' and for all of us to wear masks in public. Which is not to say he's necessarily gotten it all right. Wolf pissed off a good portion of the state's businesses…"
Rhetorical Praise Was Covering Up A Giant Scandal, Pennsylvania Style
The praise for this man continued to pour in, like this Penn LIVE article from July 17, 2020 called, "Three former Pa. governors voice support for Gov. Tom Wolf's COVID-19 mitigation efforts." This all came about a month after the bombshell reports that Wolf, among some of his colleagues, had placed sick patients in nursing homes. By that time we knew for sure that seniors were more susceptible to the virus, so this effectively killed people.
Skilled Nursing News reported in June, "House Hammers Governors Over Nursing Home Admission Orders Amid COVID-19 Pandemic." Months went by and many people forgot this element of the story. Lancaster Online reported 68% of the deaths were from nursing homes. So while Wolf's colleagues spent time bashing Trump's response with no clear criticism, they all knowingly endangered the elderly.
This resulted in an inflation of the number of cases and deaths considerably, when they could have stopped it.
Time Marches On…
After a few months people forgot about this, but a judge recently ruled that Wolf acted unconstitutionally. Washington Post writer Meryl Kornfield reported on September 14, "Trump seizes on judge's ruling that Pennsylvania lockdown is 'unconstitutional'." People were pissed off because it was an unconstitutional rescinding of our rights.
You know this was some politicized nonsense since it makes no sense to restrict people's freedom when they also have the freedom to stay home. In other words, if you felt/feel unsafe, stay home. Order food online and have contactless delivery. But if you do feel safe, or want to take the risk with your own health, why do you not have that option? Nobody is forcing themselves into your home to spread their germs on you.
Despite the fact that "Pennsylvania Officials Stand By Pandemic Response After Judge Rules Against Orders" according to Rachel Treisman at NPR.
Offering a different opinion, is Department of Justice's Attorney General William Barr. In the Independent recently, they reported on comments made by AG Barr. He likened some of the lockdown measures (like Wolf's in particular) to being the most egregious violation of civil rights since slavery.
You may find that offensive, or disagree with it. However, Barr is the foremost legal expert in the government. He may be painted with a broad brush at times, but his perspective is nevertheless very powerful, and important. If he views Wolf as having imposed slavery-like restrictions on Pennsylvanians' civil rights, it's not a big stretch to consider Kenney's recreational homeless camp human trafficking.
King Kenney's Cruel & Unusual Tricks
In a state like Pennsylvania it is nearly impossible to impeach or recall politicians. But it should be a lot easier. We are, after all, an at-will state for employment. Therefore why shouldn't elected officials have to face the same kind of termination? I understand we don't want to handcuff our politicians for fear of legal reprisal. But they also can't be unrestrained. We see what happens. It should be considered cruel & unusual punishment to force a city like ours to live under this kind of oppressive rule any more. If we are granted constitutional rights, that are stripped away by a mayor, is it not cruel & unusual to force us to live like this for even a second longer?
Kenney is up for reelection in 2024, though. So without an effective measure to impeach or recall him (and the rest of his administration) we will have to keep getting tortured like this. We will have to watch him force more people to suffer, and invite more people here to suffer on our streets.
Philadelphians Are Going To Fight Back
BigTrial.net author Ralph Cipriano wrote, "Kenney Cracks Down On Eagles Tailgaters; Ignores Parkway Anarchists Illegally Blocking 22nd Street" on Thursday, September 17, 2020. Cipriano calls him "Killjoy Kenney," when describing the orders to censure South Philadelphia in retaliation for our challenges to his abuses of authority. This article cites "The Philadelphia Police Department's Directive 8.3" to say that they are about to enforce discriminatory application of the law. They will be punishing law-abiding taxpayers in favor of a group of unidentified combative criminals who are using the homeless as cover for their socialist revolt.
The article ends by asking, "If thousands of Eagles fans showed up at the Linc to tailgate, in protest of our mayor and his unconstitutional lockdown that should have been over months ago, what can this wimp actually do about it?"
It's a fair question.
This isn't the first time Kenney discriminated against his opponents, or supporters of the President, either.
Kenney's Administration Was Open About Their Political Discrimination – To Me
A few months ago my agency was bidding on Trump Victory PA advertising. We faced discrimination from the city's ad agency Intersection, SEPTA, and the transportation department OTIS. Long story short is they told me "no political ads" were allowed on SEPTA or their city property. I was wondering what options I might have to sell to the Trump team. I believed them when they said "no political ads," though.
But that was a lie.
I started noticing BLM ads all over the city on SEPTA and city property.
When I saw this originally I didn't think twice about it. But if they let a Marxist lobbying group advertise, why can't I? SEPTA, Intersection, and the city let Moravia Health run thousands of ads for BLM as a sponsor. I have taken this to the ACLU PA, as well as another lawyer to consider taking action. The ACLU PA is already in the middle of another similar case against SEPTA. If you're interested in learning more about that read here.
If you had any doubt in your mind whether or not the owner of this company (Chukwudi Franklin Igwe) bought in to the socialist, anti-police messaging, he told us himself with no equivocation – in this post.
The Fast Talking New Yorker Behind Intersection "Doesn't Care" About Political Discrimination
After confronting Intersection's co-founder Scott Goldsmith (one of the company's co-founders) about this he assured me that he "doesn't care" and claimed that he wishes he could take orders for any political messaging, but said the city tied his hands. He spoke out of both sides of his mouth, didn't listen to a word I said, and became dejected when I called him a "fast talking New Yorker." When he acted offended I asked, "aren't you from New York?" He said, "Yeah." So I said, "Okay, well you're from New York, you talk fast and don't listen. So…what's the problem?" He had no comment on that.
I called around other Intersection offices because Scott Goldsmith is a liar and I wanted to corroborate that. One of their sales associates assured me that there is no written policy for applying what is considered "political." It is solely up to the discretion of the company. They do not need city approval to run any art work they said. The protocol is that they run ads, and if the cities don't like it, they complain. Then it gets removed.
Fake Policies From Fake People
However, the city of Philadelphia covered for them. They provided me their "street furniture" policy. You can read that document here.
If you're wondering, a bus shelter is street furniture, but those LINK devices aren't. There is no document from the city, or Intersection, that defines it that way. So they are throwing a policy at me that doesn't answer the question. But, if you were wondering if they were bashful about why they are discriminating, thankfully Aaron Ritz (from OTIS) told me directly.
You can read my leaked email from them in this now viral LinkedIn post.
From the earliest days of the encampment up until I began confronting the city about their conduct, a "BLACK LIVES MATTER" sign also hung there across a street. They used city property to hang these signs, which is illegal too. Our mayor allowed it, the cops allowed it, and so did the parks and streets departments. That's because they're all complicit in this together.
If you didn't read my original article about the Philadelphia Parkway Encampment you should. After reporters continued to tell me to go down there and ask my own questions I did. Since they weren't doing their job I got the real story, and also broke the fact that there are many people there who are not actually homeless or Philadelphians. A follow-up piece exposed the fact that Andrew Viren from the Parks Department deliberately has not called the police to enforce their permitting process, giving the organizers of this group preferential treatment.
The Parks & Recreational Homelessness Program
The fact is that these people are on Parks & Recreation property. They are the ones who have to call the cops. Imagine if somebody was breaking in to and stealing from your neighbor. You could call the cops, sure. But if they said, "nah it's cool, let them pillage my house," what could you do? You know it's wrong, but they don't seem to care. It's like that here. The people who are responsible for managing the land are allowing this to occur. No matter how mad anybody got at them, it's the city's discretion to break the law and the departments that should stop them – aren't.
Weird, right?
But the Parks & Recreation department, or other departments in the city have supported them by: waiving the permitting fee, not fining or arresting the organizers, agreeing to not send child protective services or any other agency there, etc. There are people who have been there protesting, but that are not homeless. They use the term "unhoused folks" to evade the truth about how many are really homeless and how many are just pretending for the cameras. This has inflated the public's understanding of Philadelphia's homeless problem. But why? Federal money, of course.
What Is Really Happening?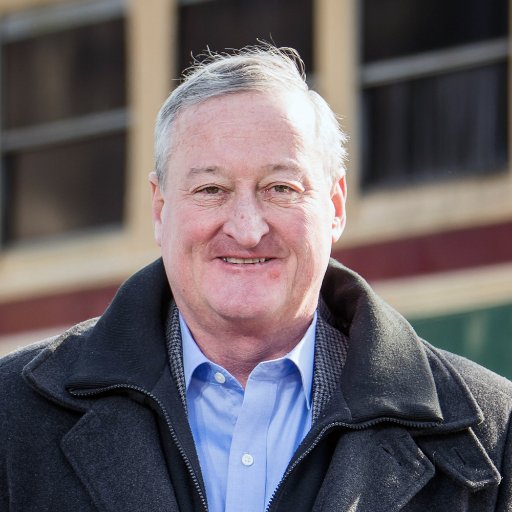 Are you confused? It's hard to understand. A lot of it defies logic, reason, and rationality. Kenney is retaliating against people like me and others in South Philadelphia who regularly criticize him, and want him removed from office. That much seems obvious. But even the progressives seem mad at him for not taking the right (in their mind) kinds of actions.
From one perspective he seems to be flailing, headed towards disaster. But just like the CEO's of tech companies it is very difficult to make a Philadelphia politician act right.
Philly Government Is Structured Like A Little Kingdom
Take a look at the organizational chart of the city.
The first thing you'll notice is that it is extremely flat. At the top you have the mayor, and then below him there are ~(15) departments. Underneath those departments there are other sub-divisions too. What are the checks and balances in Philadelphia? There don't really seem to be any. City council should probably be a check against the mayor, if the system were working properly. But the system isn't working properly. A lot of people think that's because of "systemic" problems. However, in this case, the system is actually just fine. It's the people who are not doing their jobs we need to worry about.
Our city council is abandoning our charter, not defending it. If nobody is following the law, what's the point in having them?
The district attorney and office of the inspector general could be looking out for impropriety like a hawk, but they aren't. Police Chief Outlaw could take it upon herself to clean up the city by applying the charter rules fairly, but she won't. That's not their mentality right now in Philadelphia. They are all aligned on this course of political suicide that will destroy the city in an effort to help elect Joe Biden and "defeat Donald Trump."
Hell Hath No Fury Like A (Wo)man Scorned
Back on July 16, 2019, NBC10 reported on Jim Kenney making comments at Independence Mall. You can watch that video here.
If you'd forgotten about this whole exchange, the House even officially condemned Trump's actions in a bipartisan rebuke. AP News reported on the same day as Kenney's commentary. This was within weeks of Trump's call with Ukrainian President Zelensky. The call that was eventually used as the inciting incident for an impeachment that ended in the President's acquittal. What most people forgot, was that during the impeachment there was a discussion about whether a President could be impeached for "bad behavior" that isn't a misdemeanor crime. Nobody (including Kenney) brought up these racist tweets at that time, but I digress…
Just like Wolf, Kenney is not one to get in front of the spotlight too often. In fact you can even see in this video how awkward and uncomfortable he appears. But he has a vested interest in getting Trump out, and it has to do in part with this issue of human trafficking. Refugees & immigrants are a cover, for something more sinister that's always lurked in the shadows.
Flash forward to the pandemic, to see where our story picks up.
A Tale of Two Pities
As early as April 19, 2020 The Philadelphia Inquirer reported, "Philly Mayor Jim Kenney urges President Donald Trump to provide funding for cities due to economic fallout from coronavirus." However, as you can see, this Mayor has never been civil with the President. While some criticize Trump for not working with people that are critical of him, the fact is that Kenney and Wolf's response caused an additional economic hardship on a lot of people.
By forcing businesses to close, they put people into horrible positions. In Philadelphia, though, our mayor never takes responsibility for anything. He is a vapid spirit with too much control.
Trump Blamed For…Shootings?
A little over a month ago, KYW reported, "Mayor Kenney blames Trump for weekend of mass shootings." Trump has been President for less than 4 years and Philadelphia has been controlled by Democrats for more than 4 decades. Kenney has demonstrated he has unconstitutional powers over the police here. Yet he has never used that dictatorial power to stop crime. In fact he has engendered it, supported it, endorsed it, and funded it like he does at this "camp" on the Parkway.
Not only that, for some reason he also "denounced the Trump administration's plan to cut refugee admissions from 30,000 – already a historic low – to zero next year." So let me get this straight…Kenney not only blames the President for violence in Philadelphia, but secretly he's mad that Trump will no longer be admitting as many refugees into the country?
In fact, Kenney is part of a movement to increase the number of refugees admitted into our country.
Kenney Is Welcome, To Resign Any Time
welcomerefugees2021.org it is an initiative of 540 elected officials that are urging Trump to admit more refugees. As of September 17, 2020 this group sent their letter to the President. The goal is to make this decision for the Fiscal Year 2021. They are seeking even more support for this now, too.
Their letter includes the following, "Refugees bring immense value to our communities as we have seen first hand the dividends of refugee contributions for generations." In a true fit of irony, though, they also say, "The American people – our constituents – express their support for protecting and resettling refugees in our communities every single day."
If these elected officials really viewed their constituents as the American people, why are the so vigorously representing the interest of foreign nationals right now? At a time when our own resources have dwindled or shuttered completely. Look at it this way, our Mayor wants to work with our governor to kill businesses of people who are already citizens, while arguing for Trump to let more refugees in from other countries.
Would you trust Jim Kenney to help find housing, jobs, and healthcare for even more people now? People would think that's ridiculous since he can't even resolve the Parkway situation…unless he wants it there of course. As you now know from the organizational chart of the city, it's basically a monarchy. If Kenney wanted them gone, he could get them gone. Also, he isn't up for re-election until 2024. In Pennsylvania it is notoriously difficult to impeach or recall politicians, too. So he thinks he has us by the throat.
They Are Not Even "Mostly Homeless" People
There are many groups of people present there and they include the following in unknown quantities:
Actual Homeless Philadelphians
Non-Homeless Philadelphians
Organizers

Workers Revolutionary Collective
Black & Brown Workers Co-Op
Occupy PHA

Complicit City Department Officials

Mayor's Office
City Council
Parks & Recreation
Streets
Managing Director's Office

Actual Homeless From Other Cities (or countries)
Non-Homeless From Other Cities (or countries)
Minors (potentially unaccompanied)
The organizers here have sworn off things like child protective services or even the city it self, which they still claim to be redressing. Their principles and demands don't make any sense, and you can read my previous work for more information on that. For months Kenney and his administration have failed to act, while even providing things like toilets, water, and other resources. People from the public keep donating things too. I have asked for financial statements from one of the non-profits involved and was denied them, so I have since reported them to the IRS.
Homeless people are currently being used as indentured servents to carry out a protest for Jim Kenney. This is a petition the President to a) bail Kenney out from his previous financial mistakes, b) bail Kenney out from COVID-19 and the resulting race riots Kenney enabled, and c) give Kenney more money to have more refugees welcomed into Philadelphia. But we can't even take care of ourselves right now, and Kenney is only making things worse.
Understanding Pennsylvania Human Trafficking Law: Dispelling Beliefs
A lot of people think of human trafficking like modern day slavery, but in terms of historical slavery. In other words, the images that it conjures include people in chains. Whipped by a master. This is absolutely how some of it happens. But not all of it is as obvious. In fact, sometimes it happens very subtly and even in plain sight.
Republican PA State Rep. Steven Mentzer from PA's 97th Legislative District says, "Pennsylvania Has A Human Trafficking Problem." According to this lawmaker, the state is #10 of top human trafficking states, and Pittsburgh is ranked #10 on the list of top U.S. cities for human trafficking in 2019. The "plague of opioid addiction" is cited as a main reason why. Mentzer urges that, "it can happen in any community and victims can be any age, race, gender or nationality." That is extremely scary. But most people don't really know what human trafficking actually is.
Basic Terms
It will be helpful to understand some of the basic terms better so I will provide you the definition under the law. If you want to read the entire document (which I do recommend) you can view it here. Below I am going to pull key terms to understand:
"Debt Coercion" – Exploitation of the status or condition of a debtor arising from a pledge by the debtor of the personal services of the debtor or an individual under the debtors' control as a security or payment for debt, if any of the following apply:

(2) The length and nature of those services are not respectively limited and defined.
(3) The principal amount of the debt does not reasonably reflect the value of the items or services for which the debt was incurred.
(4) The debtor is coerced to perform sex acts as payment for the debt.
(5) The creditor controls and determines the movement, housing and services performed by the debtor until repayment of the debt.

"Human trafficking" – Any activity in violation of section 3011…
"Involuntary servitude" – Labor servitude or sexual servitude.
"Labor servitude" – Labor which is performed or provided by another individual and is induced or obtained by any of the means set forth in section 3012(b).
"Sex act" – Any touching or exposure of the sexual or other intimate parts of any individual for the purpose of gratifying sexual desire of any individual.
"Sexual servitude" – Any sex act or performance involving a sex act for which anything of value is directly or indirectly given, promised to or received by any individual or which is performed or provided by any individual and is induced or obtained…
Offensive Behavior
Here is the definition of the actual offenses that these relate to 3011. Trafficking in individuals – A person commits a felony: (1) of the first degree if the person recruits, entices, solicits, advertises, harbors, transports, provides, obtains or maintains an individual if the person knows or recklessly disregards that the individual will be subject to sexual servitude…(3) of the second degree if the person recruits, entices, solicits, advertises, harbors, transports, provides, obtains or disregards that the individual will be subject to labor servitude…
Unless permitted somehow by state or federal law, involuntary servitude has a lot of means to subject people to involuntary servitude. They include:
(1) Causing or threatening to cause serious harm to any individual.
(3) Kidnapping or attempting to kidnap any individual.
(4) Abusing or threatening to abuse the legal process.
(5) Taking or retaining the individual's personal property or real property as a means of coercion.
(7) Extortion.
(8) Fraud.
(10) Duress, through the use of or threat to use unlawful force against the person or another.
(11) Debt coercion.
There Are Businesses Behind This Too, Including Our City Government
Lastly, pay attention to 3017. Violation by business entities. It says, "Any business entity, including a corporation or unincorporated association, limited liability partnership or company or other legal entity, that knowingly aids or participates in any violation of this chapter…
The penalty for that is (1) A fine of not more than $1,000,000. (2) Revocation of the business entity's charter…certificate of authority…or "other relief as the court deems equitable, including forfeiture of assets…
A few things to note here:
Not all human trafficking is of a sexual nature.
Sex acts & sexual servitude do not require the individual to be actually touched in any way; indecent exposure counts.
Labor servitude can be obtained by a lot of coercive means.
The state of Pennsylvania has 3064. Safe Harbor for Sexually Exploited Children Fund, which provides for support for victims
There are other state-wide protocols that officials should know well here because of how pervasive of a problem it is in Pennsylvania.
People were coerced to come to this camp through an abuse of the legal process. It is illegal what they are doing. Homeless people who have no other options can't be expected to know that. Children have been there, and there are reports of indecent exposure, drug use (somebody died there) as well as other violent happenings. The fact is there is enough evidence human trafficking is happening without even having to go in there. If the right resources were deployed, we would find out if there are overt sexual exploitations happening or not. They are marketing & working for a variety of organizations based on coercive tactics. Now they are sheltered, in fear of the threat of violent law enforcement interactions. However you slice it, this is not good. Innocent people are being subjected to cruel & unusual treatment. Out city government is behind this, and they're getting help.
Biden Campaign Is Complicit In Philadelphia's Human Trafficking
The Biden HQ is across from City Hall in Philadelphia. Philadelphia Inquirer reported with an article whose meta data includes, "philadelphia-joe-biden-secret-hq-protest." From the beginning, his headquarters and what they were actually doing has been a secret. It opened with a protest against them which seemed suspiciously coordinated with the campaign. Also, in August of this year, another protest happened outside their headquarters. This time lead by the "Poor People's Economic Human Rights Campaign." WHYY reported on this. So they know poverty and homelessness is a problem here but they don't care. They're not going to do anything about it.
They are about 1.2 miles walk away from the "encampment." I live further than they do. Yet, I managed to get over there for 2 hours to learn what was really happening. I find it conspicuous that the Biden team has made no comment about the situation. Isn't this a perfect opportunity to blame Trump for the problem like Kenney always does? Why isn't he doing that?
He had the gall to blame Trump for shootings in Philadelphia. I was shocked he didn't also blame Trump for the homeless situation. But that's because Kenney is behind this absurd demonstration. So is his entire administration. Biden must have something to do with this, too. The entire Democratic party is aligned on defeating Trump. Everything they've been doing is geared towards accomplishing that goal.
Biden & Kenney Are Old School Boy Friends
The story goes that when the Kenney was 15 years old, Biden helped him with a school paper. That's kind of the whole story. Very little else has ever been asked of the two of them regarding their relationship. This may have played some small role in why Biden decided to have his HQ in Philadelphia. There are very few other reasons why it makes sense.
Philadelphia isn't really thought of as a hotbed for political activity that makes the national news. It has been demonstrated that Pennsylvania politicians (like Wolf) tend to remain out of the spotlight actually.
What Should Biden Know About Human Trafficking In Pennsylvania?
FOX 43 reported that "…human trafficking has taken root in Pennsylvania" in February of this year. But they show another side to this story that a lot of people are ignorant about. WITF reported back in January of 2019 that, "Human trafficking crackdown ramps up in Pa." The most compelling thing about this is that they say Pennsylvania is a "pass-through" state. That means we are "uniquely situated and prime for exploitation, in part because of our interstate roadways and highway system." Infrastructure.
Given how involved Biden has been in the infrastructure of Pennsylvania and his campaigns connection to the city of Philadelphia, I find it hard to believe neither he nor his campaign staff know what's going on here.
Recent Visits Should Have Raised Awareness
Trump was just in Philadelphia for a town hall to have voters in Pennsylvania ask him questions. Few were actually from the city itself, and they asked general questions about racial inequality. None of them, including George Stephanopoulos, asked Trump anything about Philadelphia specifically. I can't blame the President for not knowing about this "camp," since our local press and politicians have done a great job of suppressing that from the national spotlight.
Also, with places like Portland, Seattle, Kenosha, Chicago, and other places rioting frequently, Philly may have been off the radar.
But Kamala Harris was here very soon after Trump, and she didn't say anything about it either.
Though not directed at Philadelphia specifically, Harris also echoes the sentiment about defunding police departments. She claims that we need to "demilitarize" police departments.
I understand the calls for justice to victims of accidental death or malfeasance in the police departments. But Harris only tacitly chimed in to extend herself to officers getting shot protecting our lives. To my knowledge this is a pattern that persists with Harris and other leading Democrats including candidate Biden. They are phony sympathizers with malintent.
Biden Is As Disconnected As Kenney Somehow
Biden claims to be from here, yet he has been entirely absent from helping solve our problems. Nobody from his campaign has mentioned anything about the encampment, meaning that Biden has turned a blind eye to the plight of the homeless here in the city. 1 day after police inappropriately used tear gas in a residential neighborhood, Biden was in Philadelphia speaking about how to "reverse systemic racism." He didn't mention it.
About 15x in 2019, Biden's twitter account promoted the fact that his campaign was headquartered in Philadelphia. Many people in the city may have believed this meant he would be a President that looked out for our city. But he's not. That's because his interests here have nothing to do with black or brown people, nor the homeless. He doesn't care about our businesses either. If you really want to know what Biden cares about in Philadelphia, go back to his time in office.
WHAT Infrastructure In Philly Does Biden Care About?
In January of this year, The Hill reported that, "City parks aren't luxuries. They are critical infrastructure." This article reports also, "Last year, the U.S. Conference of Mayors adopted a park infrastructure resolution that urges Congress to include city parks in any infrastructure package it considers."
Moreover, the author of this article states, "They make cities more livable, environmentally resilient, attract businesses and jobs, increase economic competitiveness, and create new revenue streams – all while saving cities billions on traditional infrastructure costs." That isn't happening here.
Promises Made, But Never Kept
From the perspective of this mayoral request, Kenney isn't honoring his end of the bargain. The way he is letting this illegal protest go on, the park and city are becoming more unlivable. They are destroying the park with no money or plan to fix it after people eventually leave. Businesses and people are fleeing the city. This makes us less competitive and even has depleted the nominal revenue the city could have generated by properly permitting this or even at least imposing fines on the people and businesses involved.
All this has been is a giant "fuck you" to Donald Trump, and an unlawful protest to try to get the President to remit money to the city. But they are so criminally negligent, and intentionally discriminatory, that they do not deserve to remain in office to handle that money. There is no way we can trust Kenney and his cronies to handle anything honestly. Not when they have already demonstrated that during the worst possible time (a pandemic) they are willing to make things as bad as possible for us.
Might As Well Call Him "Blinden"
Biden and his office are complicit, despite the fact that human trafficking is occurring in the open. Somebody died there, a person got stabbed, and we have no idea whether or not the children that are there or have been there are safe. It's bad enough that they coerced a bunch of people to break the law with them. But Kenney has also gone about abusing the legal system to fight with them in court over nothing, when all he has to do is tell the Parks department to call the cops and clear this out.
Why should Philadelphians remain loyal to these Democrats who are taking advantage of that trust at every turn? Also, the shadow games these people play makes it really hard to actually catch it, and call it what it is. PA politicians have a knack for that kind of movement.
They learned it from Ed Rendell, who is still very much involved in the affairs of this state.
Rendell's Legacy, Sans Rose Tinted Glasses
Once known as "America's Mayor," Ed Rendell has been in Pennsylvania politics for a long time. Probably the oldest living longest serving, most accomplished and decorated Pennsylvania politician. Possibly the most notable Pennsylvania politician who still remains under the radar. Now 76 years old (2 years older than Trump and 1 year younger than Biden) Rendell is unavoidable if you want to travel in certain circles.
Having grown up in this area my whole life I've always known of him. But since starting my own business, his name has come up many times. Most of the time it's in the context of wanting to do business with the state or government. If you want to deal with PA government, you're going to cut Ed in.
Don't Let His Charisma Fool You
Robert Huber, for Philadelphia Magazine, had a 3 day interview with Rendell that was published on February 22, 2020. Despite being with the former (district attorney, mayor, governor, DNC chair) politician for 3 days and writing a 22 page article, there are only a few pieces of actual information. The rest of it is a linguistic portrait of Ed as a sweet old man who is struggling with Parkinson's disease. Possibly a branding PR piece.
It's called, "Ed Rendell Still Has a Few Things to Say." On Trump, Huber says that "Ed can't stand Trump." Rendell tells a story about how "Trump came in last, brandishing Polaroids of the women he had just spent the night with." Rendell claims that he thought, "Would you show them to the guy who might become mayor of Philadelphia?"
The irony is, that a past client of mine who was prospected for business by Rendell did said Rendell did this very thing himself. Instead of Polaroids, it was photographs of a nude woman on Rendell's cell phone. I told my client back then I believe this was a grooming technique. It is meant to have somebody's guard drop. They are not being able to avoid seeing it. It's almost like a flasher in a trench coat.
If Trump did what Rendell said he did, I don't know. I don't know if what I heard about Rendell is true either since I wasn't there. Both are rumors based on conjecture. But I do believe my client about this tactic used to describe Rendell. Take that with a grain of salt.
Behind The Scenes, Rendell Has Been Campaigning For Biden In PA
Here's where things get interesting. Huber's article stated, "Ed supports Joe Biden. In fact, he claims a sort of ownership of Biden, saying he was the first to suggest him as running mate for Barack Obama in 2008…and he's raising money for Joe Biden."
As early as April 17, 2019 Dave Davies wrote for WHYY, "Prominent Philly Democrats Rendell, Nutter plan Joe Biden fundraiser." He didn't stop there either. On June 11, 2020 (amid the pandemic) Julia Terruso reported for the Inquirer, "Ed Rendell just hosted his biggest fund-raiser ever: A Zoom call for Joe Biden." NPR reported that "Former Pennsylvania Gov. Ed Rendell, a Biden backer, recently told NPR he's been raising money for political candidates for four decades and said he's never seen this much of a sudden uptick in fundraising enthusiasm." Additionally, "Biden's campaign…announced a $15 million advertising campaign across six key swing states Trump won in 2016: Pennsylvania…"
Obviously Rendell and Kenney know each other. But Rendell has a lot of friends, colleagues, etc. He always keeps his fingers on the pulse, and his hands on the throat, of anybody he can get. These days, he has some pull on city council it seems. He has endorsed one of the newest members particularly. Her name is Kendra Brooks.
Rendell Has His Eye On Kendra Brooks
Ed Rendell has been raising money for Biden to advertise in Philadelphia and Kenney has been blocking available access for Trump to advertise in Philadelphia. Rendell also said in the Huber article, that he supports Kendra Brooks on Philadelphia's city council.
She said "I just ran on basic humanity."
Her claim is that her interests are only for "the people" of Philadelphia. To test that premise, let's take a look at what some of her responsibilities are here and how she performed during this crisis. If she was really all about "the people" like she says, how has she responded to the Parkway situation?
She's At The Center Of It All
Kendra Brooks is on the following committees:
Housing, Neighborhood Development, and the Homeless
Parks, Recreation and Cultural Affairs
Public Health and Human Services
Streets and Services
Public Safety
Kendra Brooks is from another group that leverages the brand of "worker" without actually doing her job too. She is part of the "Working Families Party" and the first from that party to serve on city council here. She is a councilwoman at large, which means that she deals with concerns that effect the entire city, rather than just a single district. As far as where her loyalties lie with respect to the city, though, this post says it all.
All of the committees she resides on should be taking care of the encampment situation but they're not. But she told us openly, that she is sympathetic with this. Therefore she has used her position in the government as an appointed official, to carry out a political spectacle. It is an affront to our city, and a constitutional assault on the nation. Her responsibility in all of this should result in an immediate resignation.
They Talk About Jobs But Don't Want To Work Themselves
Though you probably guessed it, the Working Families Party endorsed Joe Biden for President. There is no uncertain connection here. From the top to the bottom of the state of Pennsylvania, these politicians are actively breaking any law imaginable to try to keep Trump from being reelected.
Rendell, a Biden financier, supports a city council person who is on every possible committee that should be addressing the homeless encampment. A staple of what Biden claims in the Huber article is, "…the best answer on how to redress wrongs of the past: Give people opportunity. Jobs." With (2) Socialist organizations that have "worker" in their name, nobody is really talking about jobs for the encampment homeless people.
Not MY (City Council) President
A lot of the more deranged leftists who opposed Trump have said things like "Not My President." Meaning, he's not their President. As if to say that he is so objectionable that they live (in their mind) in another country altogether where Hillary Clinton won or Obama is still in office. This delusion has clearly broken down into a world where politicians are actually acting like they live somewhere other than their own city, state, or the United States.
With that sentiment in mind, and knowing full well it doesn't actually change reality, Darrell L. Clarke is not my city council President. He doesn't represent me, or the interests of the city at large. His own district is furious with the encampment but somehow nobody is blaming him for it. And the way he's conducted himself within his role as President is shameful too.
He Wants Me To Do His Job For Him, Too
Von Colln Park falls in on the Benjamin Franklin Parkway which is in district 5. City Council President Darrell L. Clarke is the council member for this region. When challenged on his own role, he said this (through his secretary since he's too much of a coward to own it himself).
He admits that he, and the council have not been "completely absent" as I had previously accused him. Clarke says, "As I stated in my previous email to you, they have been meeting regularly with the Kenney administration on this situation." This email ends by telling me to contact the managing director, but not before a true bout of arrogance. I had admitted that I was still learning how our city government worked. This prompted him to share with me (2) websites; one for the city and the other for city council.
For the record, I've since studied the Philadelphia Home Rule Charter thoroughly, to identify all the local laws Mr. Clarke and his pals have broken. I look forward to reviewing those details with him, and the waiting public, very soon. It should shed some light on the petty crimes they are getting away with while violating laws like it was their job. It isn't.
This guy is the council member for my district, which is also where FDR Park is. If you remember this guy's name, it's probably because earlier in the year there was an FBI probe that resulted in an indictment which according to WHYY "could land Johnson and his wife in jail for decades."
There have been no public reports of this since February of this year which may have occurred in part due to the pandemic exhausting all resources. It is clear that this has allowed unscrupulous politicians to run amuck. This man is also on many of the same committees as Brooks:
Public Safety (Vice Chair)
Streets and Services
Parks, Recreation and Cultural Affairs
That means that both Johnson, and Brooks, are on (3) of the same committees that deal directly with the issues facing the people at the "camp" right now. The response from their President, when I confronted all of them, was that they have not been absent from it. That would be bad, and they know that. But what they don't realize is that it makes things worse to know that they have been involved, yet for 3 months this situation persists.
I've already presented several options that could have resulted in a humane end to this. It took me a few days to conceive of, and it might not be the best or only plan, but it was more of a plan than this. These people are supposed to be using the laws to work for the people, not posture politically at the President while wasting taxpayer dollars to fund it. If our local law enforcement (police and DA) were functional, this would never have happened.
Rendell's Failures Are Historically Underreported
Ending the Huber article, Rendell says, "I'd like to be chairman of an infrastructure bank. If I'm physically able." Huber caps it off by saying that, "Ed Rendell wants in, now, on rebuilding America." So it stands to reason that he is either intimately involved in this communist demonstration, or his negligence proves he is not capable of providing services to building our infrastructure in Philly, let alone the entire country.
There are (3) critical failures that Rendell is responsible for, that should paint a picture for you of the kind of conduct he enables, endorses, or ignores. Some of the major problems at the "camp" right now are problems that Philly has had for decades under Rendell's leadership, or lack thereof.
Human Trafficking Spread AIDS In Philly While Rendell Watched It Happen
The name Eddie Savitz should strike disgust into the stomach of every living person. But most people have never heard of him. You can thank Ed Rendell for that. Eddie Savitz was a wealthy actuary that lived in an up-scale neighborhood called Rittenhouse Square throughout his life. During the 1970's through until his death in 1993, Savitz was a serial child predator who molested, abused, and defiled young boys in the thousands. When he was finally arrested the police found a revolting amount of evidence in his home. To make matters more grotesque, it was later discovered that Savitz also had a multi-level marketing scheme with boys who got referral fees for bringing friends, or relatives.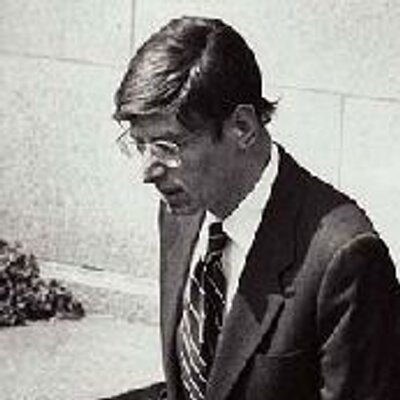 The boys would get paid in cash, drugs, beer, etc. to have sex with Savitz or engage in his bizarre and nasty fetishes. Police found (I'm not making this up) pizza boxes full of soiled underwear in ziplock bags. Hundreds of them. In fact I believe there was even a storage locker where he kept more of this stuff. There are much more details I won't go into, but I was for a brief time working on a documentary film trying to get it finished with a director from Philadelphia who became interested in this story. The polaroids that police found showed evidence of thousands of victims in this awful case.
Why haven't you ever heard about it? Savitz died in 1993 in jail while awaiting his trial, so he never faced any consequences. He died of AIDS.
Post-ApocalypSavitz
Once Savitz's face was plastered all over television, AIDS hotlines & organization in the city were flooded with boys & men claiming to be victims. Shortly after, this became a verboten topic. A lot of the boys (mostly from the Greys Ferry neighborhood) are now married with children, and do not want to resurface this kind of pain. Some of them went to jail, killed themselves, or have since died.
I bring all of this up, because Ed Rendell was our city's district attorney from 1978 – 1986 and did not prosecute Savitz despite his first arrest being in 1978. It was an indecent assault charge. His record was apparently expunged after a rehabilitation program but I have yet to see any evidence of this or how it happened. It's possible that the arrest did not overlap with Rendell as DA, but given the high-profile of Savitz and his importance to a lot of people (he was an actuary for aspects of the city pension, and other government officials) it's hard to believe Rendell didn't know anything.
In 1990, Savitz was again arrested, but found not guilty (somehow) related to the purchase of a minor's soiled underwear. This was during the 6 year gap in public service Rendell had until he became mayor in 1992. Rendell was inaugurated on January 6, 1992. Savitz's 3rd and final arrest was on March 25, 1992 when detectives watches as he offered to pay two 15 year old boys for oral sex. He knew he was HIV positive about a year prior but continued to have unprotected sex with minors anyway. This man makes R. Kelly and Jeffrey Epstein look mild by comparison. Rendell never followed through with any kind of investigation, and has effectively kept this story covered up for almost 30 years.
AIDS In Philly Is Worse Than People Know
There has never been a study to try to determine a linkage between Savitz and Philadelphia's AIDS epidemic. But, you should know that according to AIDS Fund Philly, "Philadelphians are being infected at a rate FIVE TIMES the national average, and are being infected at a rate more than 50% higher than residents of New York City." They also say that, "There are an estimated 30,000 people living with HIV in the Greater Philadelphia Region." That is according to the Philadelphia Department of Health.
What we know is that Savitz was trafficking children for sex, drug distribution, and all the while spread the AIDS virus to potentially thousands of people. Almost 30 years after his death and our city is plagued by being one of, if not the biggest hotspot for the AIDS virus in the country.
When Everybody's "Looking The Other Way" Nobody Can See What's Happening Right In Front Of Them
Rendell was one of the people either looking the other way, or not looking hard enough at known evidence of abhorrent behavior in Savitz. There have been rumors that Savitz contributed to one or more of Rendell's political campaigns, among other unsubstantiated connections to Sandusky and other child sex trafficking or prostitution rings. Whether directly involved, or simply not active enough in stopping it, human trafficking has thrived in this state under Rendell's nose.
Following Savitz's death, as AIDS became a household conversation, Rendell decided to create an awful program called "Prevention Point." This was one of the first needle exchanges in the nation. The goal being to give addicts clean needles, so they don't spread AIDS or other diseases from sharing unclean needles. In theory, this makes some kind of sense. But in practice, it was a failure. People like Rendell talk about it like a success because they focus solely on the number of needles given out. They don't connect the dots to see that we still have 5x the national rate of AIDS infection so clearly this program didn't make a dent. Unless of course the argument is that it would be even worse without a needle exchange, but I've never heard a salient argument to justify that.
Philly Is The Opioid Crisis' Center Also
For those who follow the opioid crisis, you know that Philadelphia has the nation's highest overdose mortality rate. We lose about 1,000 Philadelphians to opioid overdose death every year. The city is notorious for pioneering (if you can call it that) the most lethal heroin on the planet. They mixed heroin with fentanyl, which is a very powerful drug. So we also lose the most amount of people to intravenous drug use than anywhere else in the country. The Rendell policy of acquiescing to this kind of criminal behavior has destroyed the city of Philadelphia. But he's not done with us, yet.
Earlier this year, Rendell and one of his new projects "Safehouse" made national headlines. They were trying to open the country's first "safe injection site" which would allow narcotics users to take their drugs under the watchful eye of medical staff. The theory being that if a person overdoses to death, they can be revived. This facility will take certain samples like blood or urine, possibly others, and provide this service. The neighborhood got up in arms over this on principle alone, but also with the proposed location. Constitution Plaza on Broad Street in South Philadelphia also is the site of medical facilities for the elderly and for children.
"South Philly Mom" was praised for standing up the Rendell and calling him a "sneak" to his face.
Eventually Constitution Plaza backed off and rescinded Safehouse's lease. With the help of US DA William McSwain, a judge also issued an order to help stop this from happening. On a radio program shortly afterwards, Rendell said that he would open these things up in recreational vehicles if he had to. Mobilizing places where drug addicts could kill themselves and be revived for free.
Kenney's Policies Will Kill More People
Kenney endorsed this idea. He even traveled to Canada to study a facility that is thought to be a success. It isn't. If you look carefully at the data what you'll find is that they revive a tremendous number of people who use their facility as a safe place to toy with death. But the overall mortality rate from opioid overdose death in the city has not changed. In fact in recent years it has spiked in both Canada and Philadelphia.
Similar facilities like this have been criticized for being insurance scams basically to get paid for patient labs. Urine has even been called "liquid gold" in this context. Jon Oliver did a segment about this phenomenon too.
This kind of phony altruism is endemic in Rendell, Kenney, and Biden. A vestige of the PA politics of old, that needs to go – very far away.
Mumia Abu-Jamal, and MOVE Too
Rendell presided over the prosecution of cop killer Mumia Abu-Jamal, and he was also DA for the MOVE bombing in 1985. As a result he ended up prosecuting members of MOVE, showing no love for their cause at all. BLM and especially this communist camp on the Parkway, have been likened to MOVE. They both presented like a black liberation movement that was actually more inclusive than it appeared. They also both have an anarchistic, anti-government leaning, with a standoff with police brewing for the new crew on the parkway.
Between the AIDS epidemic, but before the opioid crisis, Rendell was busy prosecuting a group of people that had a bomb dropped on them by the city of Philadelphia government. He pushes policies that keep our people hooked on drugs, getting AIDS, and keeping city resources away from those who need them most. This is the man behind Joe Biden in Pennsylvania.
Back To Kenney & His Gang
The Kenney administration has become more emboldened lately. There are no people left in the checks and balances of this state to stop him or the officials he corrupts along the way. Cops are following unconstitutional order after unconstitutional order. Our police chief is willfully ignorant or deliberately absent from applying the Philadelphia Home Rule Charter to public officials, and the DA is going along with it. The city council members and President who are supposed to be looking out for us are looking the other way, down, into their own pockets.
They are getting paid to do nothing. They are discriminating against Philadelphians, while deriding Trump, demanding he provide federal funding so they can turn around and give that to refugees from other countries. Well you know what? We are refugees in the wasteland of Philadelphia. We have been tanked by Rendell over decades, left to Kenney to drive further into the ground, with Biden in the background watching it all go according to plan.
All of them have a ground presence here. None of them are doing anything to help. They are using the homeless as slaves, trafficking their labor and allowing them to commit crimes, because it is serving as a protest for the Democratic plan to turn our nation into a "sanctuary" for outsiders. If they are allowed to enforce this unconstitutional order banning tailgating (in South Philadelphia) to punish me and the rest of Kenney's critics, we are in serious trouble. They already need to be held to account, but more action like this seems inevitable.
Under the Authority Granted To Citizens Under the 1st & 10th Amendment of the United States Constitution, I Hereby Plea For Federal Or State Law Enforcement To Help Defend Our City Against A Tyrannical Domestic Terrorist: Jim Kenney
The first amendment grants us the right to freedom of speech. Our 10th amendment is a provision that grants powers and rights to us if they are not already afforded to the federal or state government. In this case, I believe I have found a need for the citizens of the United States to have a right to call upon our federal government for their authority in a local matter. What *should* happen at this point is somebody from within the government should blow the whistle on all of this corrupt activity. But they didn't.
So what are our rights to self defense here? Gun rights in Philadelphia aren't very friendly to gun owners. Our DA prosecutes law-abiding people more harshly than criminals. The police chief won't do her job. City council are greedy do-nothings. Wolf acted unconstitutionally – we know that now. I need a way to protect myself and my family without the threat of being incarcerated or sent to jail by my corrupt local or state government.
If Wolf called in the National Guard, they could resolve this situation quickly but it would be an incomplete job. They may eventually do this to save face, and evade scrutiny, but the reality is these politicians caused this.
What Do WE Do?
There is currently no mechanism for us (the people) to marshall the power of the federal government to stop the tyranny of our mayor, governor, and Presidential candidate Biden. They are ruining our lives, and lining their pockets during a crisis. It's disgusting, and it has to stop. I am hereby calling on PA National Guard, PA State Troopers, Philadelphia FBI agents, US DA McSwain, and the Department of Justice divisions of Civil Rights, Legal Counsel, Solicitor General, Violence Against Women, Community Relations, and DHS to send in reinforcements to Philadelphia.
Here are all the divisions I believe should be able to help in some way. If you are fearful of how things are going, please pick up the phone and tell state and federal law enforcement we need their help.
PA National Guard
213th Regional Group HQ: (610) 821 – 6636, Office of the Staff Judge Advocate: (717) 861 – 8891, 28th Expeditionary Combat Aviation Brigade: (717) 861 – 9043, 193rd Special Operations: (717) 948 – 2454
Philadelphia FBI Office: (215) 418 – 4000
DIRECTOR Michael J. Driscoll
US District Attorney
William McSwain (215) 988 – 2775
PA State Police Troop K (Philadelphia): (215) 452 – 5216
COMMANDING OFFICER Captain James B. Kemm
COMMUNITY SERVICES UNIT TPR William Butler (215) 452 – 5208
Legislative Affairs: (717) 783 – 5566, Public Information: (717) 783 – 5556, Bureau of Criminal Investigations: (717) 783 – 5524, Bureau of Research & Development: (717) 783 – 5536, Bureau of Integrity & Professional Standards: (717) 657 – 4200, Bureau of Training & Education: (717) 533 – 9111
Department of Justice Divisions
Civil Rights: (202) 514 – 4698, Legal Counsel: (202) 514 – 2051, Solicitor General: (202) 514 – 2203, Violence Against Women: (202) 307 – 6026, Community Relations: (202) 305 – 2935
A Final Warning For US All
If the Mayor follows through with his order, there could be violence at FDR as South Philadelphian residents begin to stand up to this corruption. All the while, a fuse has been lit on the Parkway, which is also ready to erupt. A government that is causing this, creating prolonged tension, cannot be trusted. We need help here. Serious help. Unprecedented help.
Because they aren't going to stop here. It will continue until the election and if Trump wins, it will continue further still. They want money, they want blood, and they hate this country. In this case the "they" I'm talking about is this gang of Pennsylvania politicians, located right now in Philadelphia, who are out to destroy the rule of law. They are shredding the constitution, they have ripped up PA state law, and the Philadelphia Home Rule Charter has been utterly decimated too.
Every single member of our mayor's administration needs to be independently and vigorously investigated. We need to get back to living our lives in this city, free of political persecution & criminal civil servants.
They don't care about the people they call constituents, and they will never solve these problems. Consider this a distress signal from the citizens of Philadelphia. We're sick and tired of this. But don't know were else to turn…
If you're out there hearing this: send help.
Over & out.