Vaughan Buckley is an Australian-American construction entrepreneur with a gigantic vision and huge risk appetite. He has continued to turn those concepts into reality at a blistering speed. When Vaughan first engaged with us to do some preliminary design work, he quickly saw our ability to keep up pace and provide the kind of value-added strategic support he was looking for. Soon after our first project we were retained for an annual contract to handle all aspects of marketing this brand while also creating the Johns Buckley brand.
We handled every aspect of the company's marketing strategy, content production, digital asset management, branding, and limited public relations. Our efforts supported recruitment campaigns, sales efforts, process development and documentation, creating an employee engagement event, setting up a manager's retreat, while also providing social media management for (4) channels. This client put us to good use, and we delivered.
What We Did
Full Service Marketing, Strategic Planning, Brand Identity & Philosophy, Web Design & SEO, Media Production, Social Media Management, Employee Engagement
Defining Your Identity
We turn the ideas in your head into a stunning reality.
VBC already had some initial brand elements. However, they needed to be articulated and visualized in a concise way that could be easily understood by staff internally as well as clients or other partners. This brand book fulfilled that goal and more.
Constructing A Culture
Encouraging Engagement
Applied brand colors to publishing layout that was easy to read, and visually engaging. We also added several elements to evolve the brand and provide added depth conceptually and creatively.
Our strategic consultations involved connecting the brand values and principles to tangible examples of how they would be expressed on the job.
Telling the story of this brand and the entrepreneur's journey allowed him and his team to recognize their growth and communicate that to the market effectively.
Core Values
We facilitated a brand philosophy workshop to develop their values and how to determine they are present in the company and staff.
Principles
Principles are how you actually "steer" the brand, meaning how to tell when brand values are not present. This recognition allowed the team to have their mindset calibrate to the core values.
Organization
Training people on your brand, and how to "be" the brand, is as important as defining it.
Implementation
Our consultation was the foundation for an employee town hall, where over 25 new employees were integrated into the company's culture. In addition, we organized and outlined a manager's retreat where the client was able to inspire them to push forward and succeed with an aggressive expansion plan.
Building On A Solid Foundation
We are like rocket fuel for people who are going places.
There are few people you'll meet more driven than Vaughan. He also instills a great commitment in his employees. The guy is going places; that's for sure. Sometimes we just help people like him get where he's going - faster.
Our consultative approach was delivered in sessions where we facilitated brainstorming and directed strategies that resulted in exponential growth during the course of our engagement.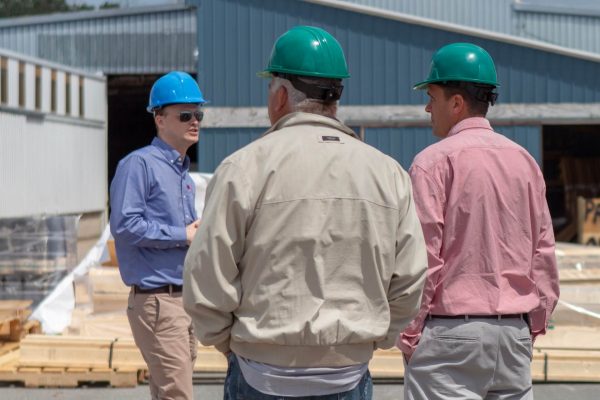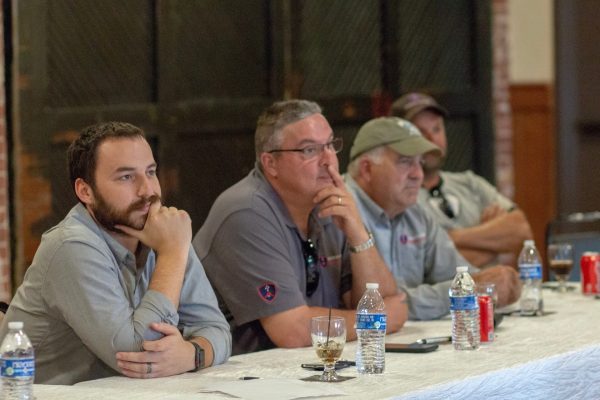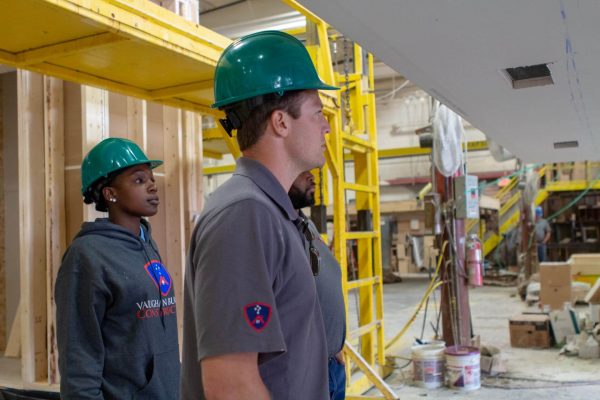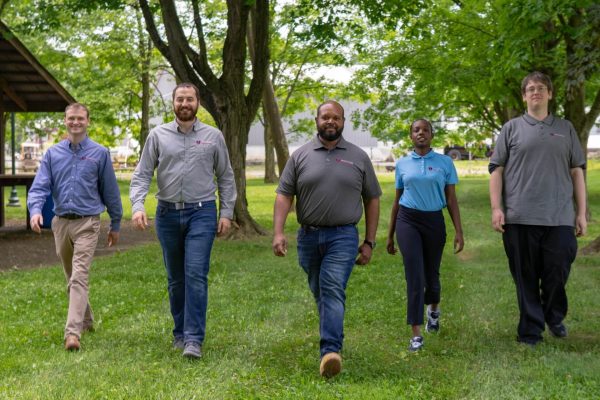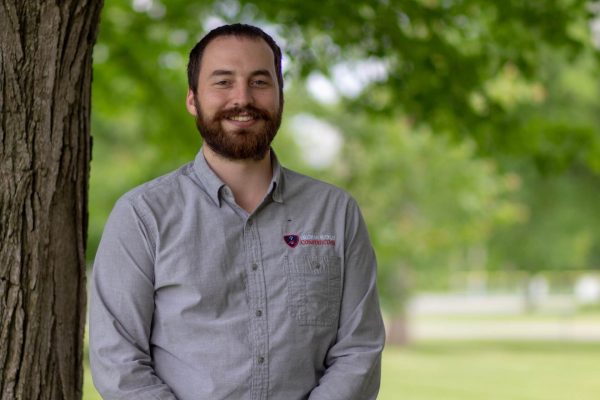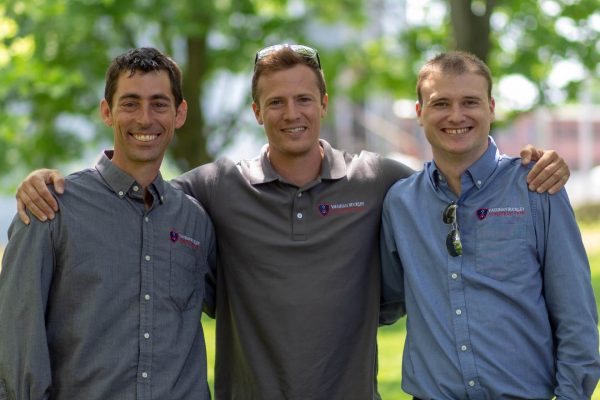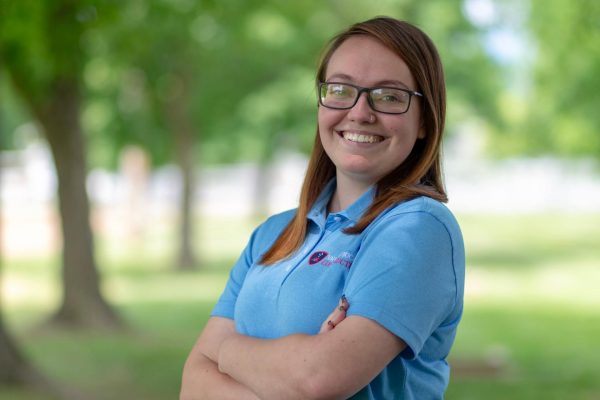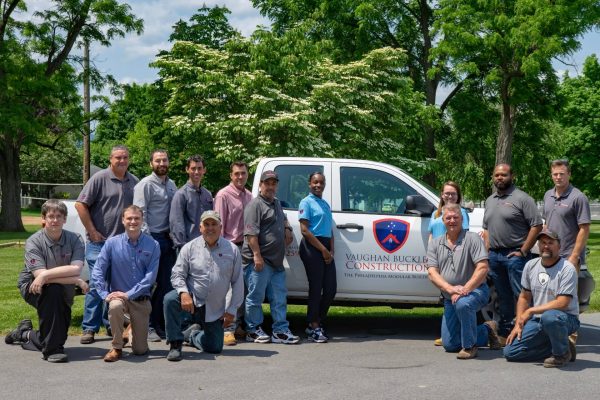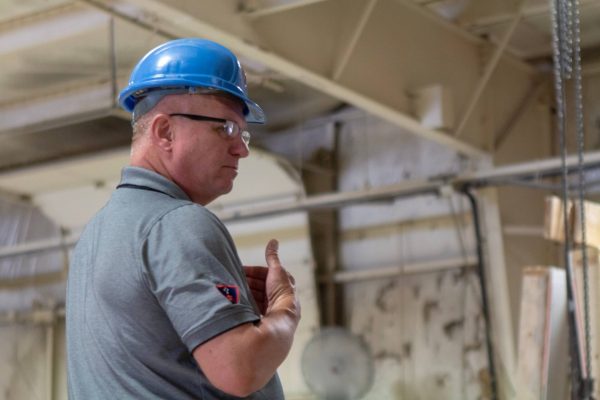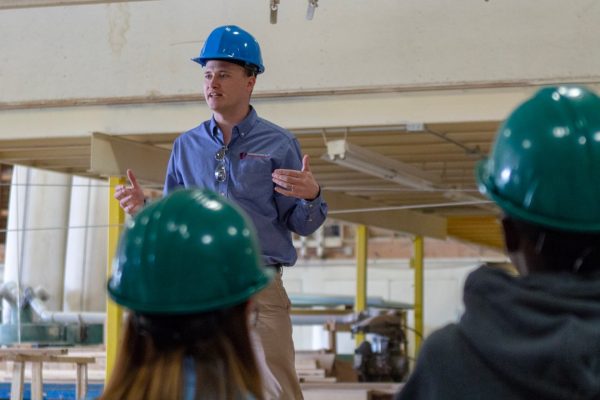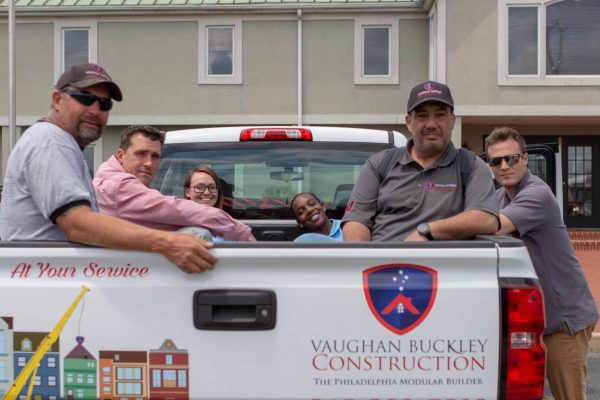 Brass Tacks - Design
Making the most of simple elements.
The construction industry is still very traditional, though it is evolving rapidly. With that in mind, our brand elements and assets need to have style, but in a controlled way.
Business Cards
Stationary
Sell Sheets
Website Redesign
Social Media Templates
Brand Book
Email Signature
Proposals
Presentations
Site Signage
From Digging In Dirt To The Digital Landscape
Enhancing the online presence of a modular construction company.
This website was designed to speak to multiple audiences. The client sells to different types of businesses, and partners with others on strategic initiatives. All of these different audiences had to have a place where VBC as a brand communicated with them. In addition, we created an effective SEO campaign that resulted in the client organically ranking for keywords that were important to their brand and the growth of the business.
Modular Media For A Modular Builder
taking a theme to its limit.
Vaughan had developed a solid following from his close clients, friends, and industry contacts. Our goal was to retain those people while also finding new audiences that could be potential employees, clients, or other helpful people. We regularly partnered with HR on recruitment campaigns, and continued to push the envelope creatively on what this brand means.
Given VBC is a modular builder, we thought it fitting to create modular social media content. That meant creating templates which we could modify, enhance, and utilize on a regular basis. This was also a good remedy to our frequent need to recycle certain images of key projects or past work. Our technique made planning simple, and analysis logical.